Air Systems Duct Cleaning's air conditioner cleaning and mould remediation services keep your air con units internal components ductwork surfaces hygienically cleaner and free from recontamination from mould for longer.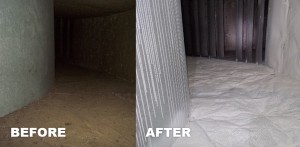 Our Air Conditioning duct replacement and surface restoration services help return your air conditioning and coolroom systems to as-new efficiency.
AerisGuard's HVAC&R product suite uses EPA approved technology, HACCP approved processes and is TGA approved for use in food processing, storage and manufacturing. It is the HVAC & R hygiene solution.